This month's CKAN Monthly Live was about harmonising health data around the globe. We had Fjelltopp - a technical consultancy building and maintaining CKAN instances for the United Nations AIDS relief fund (UNAIDS). UNAIDS supports modelling and estimation of the AIDS and HIV epidemic in countries across Africa. This process depends on a complex ecosystem of national and international stakeholders, data, and software tools, with CKAN at the centre.
Fjelltopp works with Ministries of Health and United Nations staff around the world to help them manage their health data. Their mission is to help harmonise the world's public health data. In their presentation we learned a lot of valuable examples of what worked well and not so well in their endeavours towards their mission. The highlight of their presentation was the AIDS Data Repository project that aims to improve the quality, accessibility and consistency of HIV data and HIV estimates by providing a centralised platform with tools to help countries manage and share their HIV data.
According to Dr Jonathan S. Berry, "Managing health data is hard and it's also chronically under-resourced at a national level, especially in the low-middle-income countries. It isn't surprising since it's a very real challenge here in countries like the UK where someone needs to teach government bodies that excel is not a database..."
CONTEXT
AIDS stands for acquired immunodeficiency syndrome and it is a disease caused by human immunodeficiency virus or HIV. It essentially damages your ability to fight disease and infection. Here's some statistics for 2020:
37.7 million people were living with HIV around the globe
31.6 million of them knew that they were HIV positive
27.5 million people were on treatment
24.9 million people were exhibiting suppressed viral loads (a huge public health success)
How do we know these numbers? We know it from aidsinfo.unaids.org. The website maps out the number of people living with HIV, the number of new infections, the number of people on treatment, the number of people with viral load suppression, etc. All these sorts of information are the culmination of a huge statistical estimates process. The problem with the data was that all this data goes into a complex network of stakeholders and software tools and traditionally all these tools and these people were trying to handle all these different data sources for every country around the world for every year. So the problem was that it was quite a mess.
The solution: A CKAN instance right at the heart of that complex process: the AIDS Data Repository.
Why CKAN: "CKAN in this context is a data management platform rather than a data publishing platform. We chose it because it's open source, it's well supported and has a high number of valuable features and, of course, the interoperable API." - said Jonathan. It's running CKAN 2.9.4, it's almost on python 3 (not quite there yet), it's storing health data for over 40 countries with over 700 users (ministry of health staff, staff from research institutions, NGOs, CDC, UNICEF and others.
Fjelltopp are super interested in how they can help deliver tools and capacity building for sound data management in the health sector around the world. In their presentation they talked about six main principles of sound data management:
balance between flexible access & robust security
ensure that metadata is kept as complete as possible
validate early & often
version everything - not just the data but the metadata and the schemas
automate where possible
have a clear process for archiving final data in a reliable, fail-save location
They shared some of the successes and the challenges they've seen working to fulfill these principles . You can see more details in the video recording. Some other agenda items from our meetup:
About Fjelltopp
Fjelltopp is a social enterprise on a mission to help harmonise health data around the globe, especially in low and middle income countries. Working since 2015 with UN field experts (including WHO, UNICEF, UNAIDS, FAO), Ministries of Health, and other local partners across Africa and Eastern Europe, including the Central African Republic, Somalia, Malawi, Madagascar, Ukraine and Kazakhstan. As an advocate of The Principles for Digital Development, Fjelltopp seek to provide solutions that are sustainable, open-source, interoperable, and user-orientated. A company committed to ethical business and social mission before profit.
Speakers
Dr Jonathan S. Berry
CEO at Fjelltopp
Jonathan is passionate about using technology and data to improve the quality of life in some of the poorest countries in the world. After completing a PhD in Computer Science at Durham University (U.K.) Jonathan worked as a technical consultant for the World Health Organisation (Jordan) during the Syrian refugee crisis, developing an integrated, case-based, real-time, electronic public health surveillance solution. Jonathan and his colleagues founded Fjelltopp out of the success of this work.
Tomasz Sabała
Technical Director at Fjelltopp
With a masters in applied Physics, Tomasz worked for Pega as a software engineer before taking on a public health data engineering role with UNICEF Somalia during the national 2017 pre-famine response - where he met the Fjelltopp team. Tomek is a technical lead working to understand what it is that makes software teams successful. He has been working with CKAN for two years, taking a lead on DevOps, infrastructure and full stack development of CKAN extensions.
---
Meetup recording
On a final note, here is the recording of the full meetup: CKAN Monthly Live #4
---
Join us next time!
Our next meeting will be on 20 October 2021! You can sign up here to be notified for future meetups. We'll announce the topic very soon!
We look forward to seeing you all on CKAN Monthly Live!
---
Share Your Experience
Don't forget to share your experience by using #CKANMonthlyLive
---
Stay Connected
Follow us on Twitter, LinkedIn, and YouTube. You can join us on Gitter to say hi or ask any questions. See you there!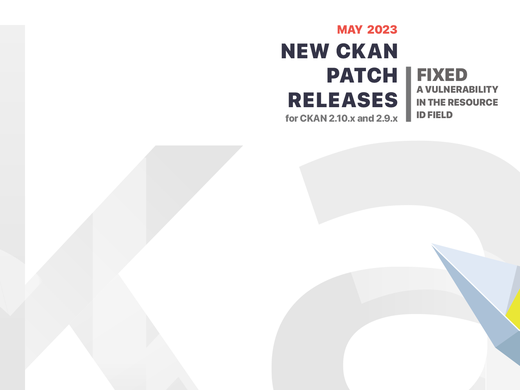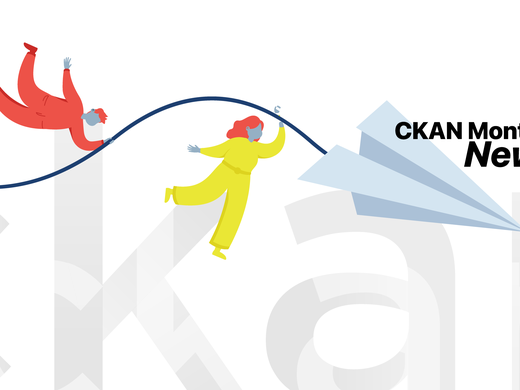 In Category on 25 Apr 2023
CKAN Monthly Newsletter #3, March 2023
Welcome to CKAN Monthly Newsletter #3! Among the highlights, CKAN 3.0 Taskforce (a dedicated team that will work on CKAN 3.0) has been formed! The team starts with researching adding a capability to be working with graph databases to cover the gap we have for EU clients. Read on!